Your Personal Real Estate Assistant
I know everything about Real Estate. Contact Me!
11555 Heron Bay Blvd, Suite 200, Coral Springs 33067
CALL US FOR ALL YOUR REAL ESTATE NEEDS. BUYING, SELLING, LEASING. WE CAN HELP YOU THROUGHOUT THE PROCESS AND MAKE YOUR NEXT MOVE STRESS FREE.
Miami, Miami-Dade County
Miami is a city in Miami-Dade County, Florida. The city is located at 25°45'42"N and 80°11'30"W. According to the United States Census Bureau, the city population was 430,332 persons. As of the last census, the median income for a household in the city was $29,989. Please visit the city page at my website and you'll be able to see all real estate data and detailed Miami statistic.
know more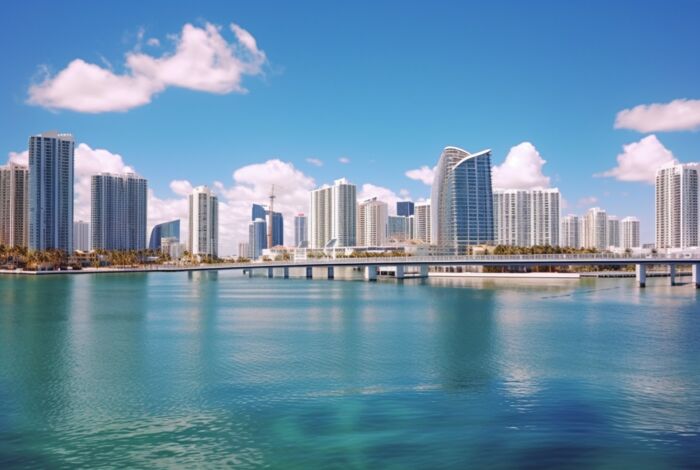 What's trending now in the market
A perfect fit: Boca Raton estate of late shoe...

by

By Katherine Kallergis

on 2021-06-22 at 10:14 PM

The waterfront Boca Raton estate of the late shoe mogul Bob Campbell sold for $17.9 million. Campbell was chairman and CEO of the footwear giant BBC International, whose brands include Cole Haan, Polo Ralph Lauren, Tommy Hilfiger and Nine West. He had owned the property at 819 Orchid Drive since 2000. Campbell died last year at the age of 82. The mansion sold to an undisclosed buyer for $19.9 […]

Huge home headache hassles Long Island community

by

By Cordilia James

on 2021-06-22 at 9:45 PM

The North Fork prides itself on what residents like to call its "small town feel." Rain or shine, neighbors relish in the wide, scenic landscape, and wave "hi" to one another — a key giveaway as to whether you're a local or you're new around here. But as more larger houses began cropping up over the past few years, suddenly that sense of community was under attack. "It feels now […]

Minto Communities plans 50-acre Westlake Landings...

by

By Lidia Dinkova

on 2021-06-22 at 9:30 PM

The next chapter for Westlake, Palm Beach County's newest municipality, will be a 50-acre business park with retail, restaurants, offices and industrial space. Master developer Minto Communities is planning Westlake Landings on the corner of Seminole Pratt Whitney Road and Persimmon Boulevard, after the city approved plans last week, according to a news release. Several groups will step in and […]
Homeowner Wealth Increases Through Growing Equity...

by

KCM Crew

on 2021-06-23 at 10:00 AM

Building financial wealth and stability remains one of the top reasons Americans choose to own a home, and as a homeowner, your wealth often grows without you even realizing it. In a recent paper published by the Urban Institute, Home Ownership is Affordable Housing, author Mike Loftin illustrates how homeowners increase their equity and their

Pre-Approval Makes All the Difference When Buying...

by

KCM Crew

on 2021-06-22 at 10:00 AM

You may have been told that it's important to get pre-approved at the beginning of the homebuying process, but what does that really mean, and why is it so important? Especially in today's market, with rising home prices and high buyer competition, it's crucial to have a clear understanding of your budget so you stand

5 Things Homebuyers Need To Know When Making an...

by

KCM Crew

on 2021-06-21 at 10:00 AM

When it comes to buying a house, you're looking for the perfect place to call home. The problem is, in today's market there just aren't that many homes available to purchase. With inventory hovering near record lows and sky-high buyer demand, a multi-offer scenario is the new normal. Here are five things to keep in